Audio Branding

Specialists.
We are audio branding specialists with a unique area of expertise founded on our long-term experience in both the entertainment and advertising industries: taking your desired brand emotions, attributes and personality… and then distilling them into an attributable music or sonic brand identity.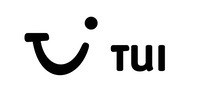 Our process ensures
maximum creativity

to be delivered with

maximum efficiency.
We're not just a run-of-the-mill audio branding agency. We don't beat around the bush, we get the core of what you're trying to build for your brand and we help you translate that into music or sound.
It's not just about producing a catchy soundtrack. We understand intuitively how to bring your brand alive through sound.
Plus, there are no account managers, you'll only ever get direct access to industry-leading creatives who care about putting out really good work.
We don't always realise it's happening, but sound has a huge impact on how we interact with the world.
Second only to smell, sound is the most powerful sensory experience in human beings. It evokes emotion and triggers recall on a subconscious level.
Where science meets creativity
.
Guided by the principles of music psychology and sound design, using our "Attribute Visualiser and Mapper" tool, powered by our research partners SoundOut, our methodology puts creativity in the spotlight to create distinctive and communicative brand sounds.
We believe that there's no one-size-fits-all approach to composing brand sound. Our creative process is designed to give brand managers maximum input while allowing our creatives the freedom to do what they do best.
Phone
+44 (0)20 7700 7871
The
science

behind our creativity.
Our "Attribute Mapper" powered by SoundOut is a data driven insight tool that enables dynamic emotional mapping of any given brand attributes to any music.
We have over 5 million inputs from 500,000+ consumers on 200 different attributes (such as trusted, authentic, cool, desirable, bold, disruptive, fun) These were collected and benchmarked against hundreds of commercial hit records and brand mnemonics. By using advanced data science and machine learning we can now measure the interrelated correlations between each and every attribute in the context of music.
If you find it difficult talking about music or imagining what your brand 'sound' might be…
Or, if you need to benchmark your brand's attributes against 1000s of existing hit commercial records…
Or, if you need a clear, data-driven music plan which eliminates subjectivity…
If yes to any of the above, this is for you.
To book a demo to find out what your brand could sound like, or to see if your current brand audio matches your brand DNA – contact us.
Let's Talk!
How Can We Help?
Let us know about your project and we'll see how we can help.
Tel: +44 (0)20 7700 7871