A-MNEMONIC
MUSIC & AUDIO BRANDING
Welcome!
AUDIO BRANDING & MUSIC PRODUCTION
FOR BRANDS, ADVERTISING & ENTERTAINMENT

.
We are a full-service music and audio branding production house.  From strategy to concept, through to final audio music production.
Based in Soho, London, we are experts at creating unique sounds for brands, advertising, TV, radio and entertainment.
unmute your brand
Audio
Branding
We help brands, advertisers and broadcasters create an emotional link with their consumers and audiences – using music, sound, psychology, insight and experience.

Easily scaled, from a brand audit, music strategy, curated playlists, initial concept to memorable sonic branding package.
bespoke music composition
Music Creation

for advertising commercials & TV broadcast
At A-MNEMONIC we have a track record of composing, producing, arranging and re-recording great music for commercials soundtracks and tv shows.
We have an amazing roster of award-winning, chart-topping talent across all genres.
575
Projects since we started in 2013
A-MNEMONIC have recently completed projects for TalkTalk, The Guardian, Which?, Getir, Santander, Gillette, Jaguar, Durex, Reckitt Benckiser, Capital One and Oxfam.
And TV shows such as I Can See Your Voice and I Love The Way You Move for BBC, ITV2's Love Island, Game of Talents, The Games and Sky One's Redknapp's Big Night Out.
Our talented team of sound designers have a wealth of experience creating the perfect sound design for Television, Advertising, Radio and Entertainment.
Music clearance and sync

Library searches

Brand attribute mapping

Curated brand playlists

Music strategy and concept

Music guidelines
Voice & vocal talent

Sound design

Mixing/ dubbing
Dolby Atmos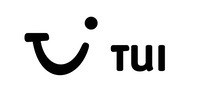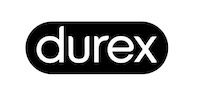 "When A-MNEMONIC pitched to create the sonic identity for TalkTalk, we knew immediately that they were the right audio branding partner for us.
They immediately understood and were able to interpret our brand challenges, explored relevant territories and guided us to a truly distinctive sonic identity that has quickly become a key cornerstone of the TalkTalk brand.
They collaborated excellently with our creative agencies and sponsorship partners – making this highly important branding exercise a joy for us to work on, with a final product we're all proud of."
"The Guardian Podcast idents have been brilliant … and we've already seen research to show that they've shifted the dial on attribution as intended."